While the centralization helped onboard billions of people to the World Wide Web, creating a stable, robust infrastructure, the choice of a handful of centralized entities to have a stronghold on large swathes of the World Wide Web created some dilemmas. The decision-making power, unilaterally deciding what should and should not be allowed, built distress among users, thus and proposed to call for Web3 to embrace decentralization. Web3 embraced decentralization by getting built, operated and owned by its users. It revolted back by putting power in the hands of individuals rather monopolized large technology juggernauts.
Although it's challenging to provide a rigid definition of what Web3 is, a few core principles guide its creation.
Web3 is decentralized: instead of large swathes of the internet controlled and owned by centralized entities, ownership gets distributed amongst its builders and users.
Web3 is permissionless: everyone has equal access to participate in Web3, and no one gets excluded.
Web3 has native payments: it uses cryptocurrency for spending and sending money online instead of relying on the outdated infrastructure of banks and payment processors.
Web3 is trustless: it operates using incentives and economic mechanisms instead of relying on trusted third-parties.
Well the agenda here is to not discuss the topic Web3 as the concept is already well-laid and a great enabler today. We'll take a stroll on the impact of Web3 in India and how far the nation has been succeeded in coining Web3 based startups. NB: Every mentioned facts are collectives from varied research reports on the subject.
According to NASSCOM-Hashed Emergent, India is home to over 11% of global Web3 talent, making it the third-largest Web3 talent pool.
India's rapid adoption to new-age technologies, and large-scale digitally skilled talent potential are building the right building blocks for Web3 startup ecosystem. According to the Economic Survey Report, 1,436 startups were launched in the calendar year 2021, and the count of new startups grew by 15% as of 2022. Just among the startups launched in 2021, 71 have raised funding totaling $871 Mn in a single year.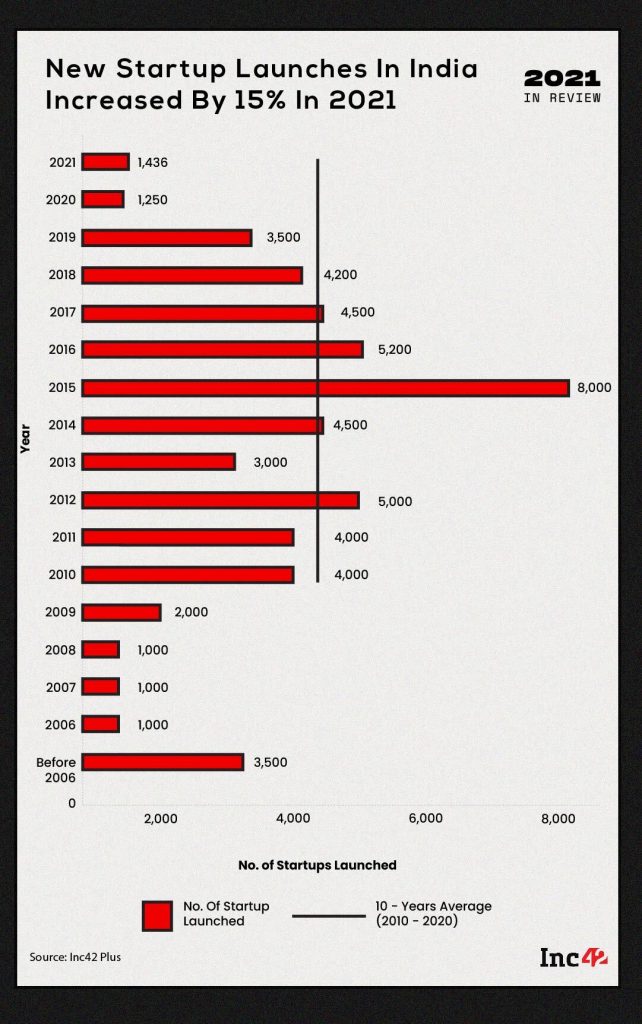 It is discerned that India houses over 450+ Web3 start-ups and has collectively raised about $1.3 billion in funding in the last two years until April 2022. As per the report 'The India Web3 Startup Landscape, An Emerging Technology Leadership Frontier', the country has registered over 170 new Web3 start-ups, yielding over 50 per cent CAGR growth since 2015.
As India's Web3 ecosystem continues to flourish, the National Association of Software and Services Companies ( NASSCOM ) has revealed some sparkling insights that there is robust funding in Indian Web 3 Startups across stages. The study sponsored by Hashed Emergent, observed that the new age incubators have proactively pooled more than $587 million in funding, as of Q3 2021 cementing India's position in the global Web3 landscape. With increasing certainty and premium from global financial backers, investments in Indian Web3 and Web 2.5 start-ups have taken-off considerably.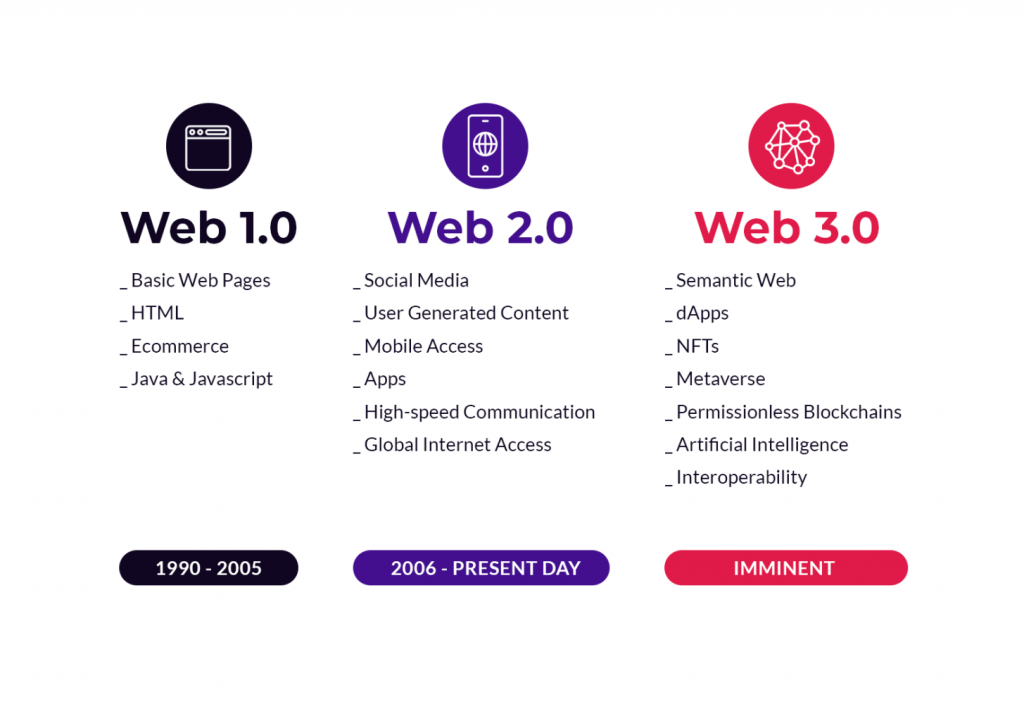 Global Use Cases For Web3
Decentralized Autonomous Organizations (DAOs)
Crtpto-Wallets
Decentralized Finance
Entertainment Communities
Non-Fungible Tokens (NFTs)/ Market Places
Gaming & Metaverse Solutions
Development of Web3 is proactively leading……………………..
Majority of the Web3 startups in India are building consumer-facing applications in the areas of decentralized finance (DeFi) and entertainment (gaming, NFT marketplaces, Metaverse). Decentralized communities, based on on-chain coordination mechanisms, are also coming up. As mentioned, currently India has over 11% of the global Web3 talent. Among the 450+ Web3 startups, four are unicorn companies.
In terms of distribution, over 80 per cent of Indian Web3 startups are in the tier I cities. The tier 2 and 3 ecosystem is rapidly growing on locations such as Jaipur, Vadodara, Ahmedabad, Kolkata, Trivandrum and Coimbatore evolving as emerging hubs for Web3 startups.
As per NASSCOMM report, nearly 75,000 Blockchain professionals are actively employed by the tech industry in India. Further, this talent pool is expected to grow by over 120% in the next 1-2 years. Amid the surging global demand for blockchain developers and specialists, India's fast growing talent pool has clear advantages when it comes to expertise development, quick reskilling, and bridging the Web3 demand-supply gap. The sector is also delivering global products from India to the world. Over 60% of the Indian Web3 startups have expanded their footprint outside India with headquarters across the globe, though their largest talent base remains in India, putting the country on the global map for Web3 solutions.
The technology underpinning Web3 has created a whitespace for innovation across domains and geographies. In order to fully understand and grasp the significance of the opportunity at hand, India must develop public awareness about this innovative technology, and the use cases and benefits it offers. "Active collaboration between academia, start-ups, and corporates, and blockchain-related government initiatives, will play a crucial role in driving the Web3 talent growth in the country.
Kerala Blockchain Academy in collaboration with Entrepreneurship Development Institute of India offers Certified Blockchain Startup Program to help individuals realize their blockchain/ Web3 business dream. The program is designed for a total of 10 days incorporating the skills needed to be a successful entrepreneur, such as skills to develop great ideas and build your own blockchain business, identification of entrepreneurial opportunities and strengthening potentials, key deliverables like idea generation, company formation, finance, marketing, and acquisitions, identification of value propositions and more. The practical-oriented training program contains multiple hands-on lessons that mold learners from complete novices to feeling confident in pitching their business ideas. Admissions are open for November Batch ( Online, Weekend ) starting from 19th Nov.
Web3 is a decentralized iteration of the World Wide Web powered by blockchain technology. It puts ownership of data, assets and interactions directly in the hands of users without involving a centralized intermediary.
Fueling the Web3 growth in India will be the growing population of the digital-savvy Millennials and Gen Z, who seek greater transparency and autonomy in transactions. About 77% of the country's population will consist of Millennials and Gen Z by 2030. India will have over 900 million active Internet users by 2025, up from 750 million in 2021. NASSCOM anticipates a 500 million 5G subscriber base by 2027.