Certified Ethereum Developer
Kerala Blockchain Academy offers advanced training and certification on Ethereum Blockchain. The Certified Ethereum Developer program is a combination of well-balanced theory and practicals to deep dive into Ethereum Blockchain. The in-depth blockchain training program primarily targets developers with fair knowledge of basic web development tools and techniques, transforming them into pro dApp developers. Our specially designed curriculum introduces everything needed to understand the technology, write smart contracts and build applications that can interact with contracts. Participants will learn about the Ethereum Blockchain, writing Smart Contracts using Solidity, Web3, and Truffle. More so, in a week, participants will be armed to build a complete dApp, test it and deploy it to the Ethereum Blockchain. The certification is based on continuous evaluation and performance in the final project. This program is offered in collaboration with MLG Blockchain, Canada.
The Certified Ethereum Developer (CED) Program is currently offered as both instructor-led and self-paced virtual training spanning over 60 hours duration.
The prerequisite for joining the CED program is Knowledge of Blockchain & Advanced OOP Concepts along with an intermediate understanding of JavaScript, HTML languages, and NodeJS Framework.
Each participant is required to identify one business use-case/project idea, design and develop the application using Ethereum. The program comprises individual project evaluations necessary for the successful completion of the developer program. The specific evaluation criteria will be different for different modes. The Certified Ethereum Developer certificate will only be issued on clearing all the requirements including both the quizzes and project.
Quick Blockchain Refresher !!
Tracing The Origin, Enter Satoshi, "Double" Trouble, The Building Block, Let's Have An Accord !, The General Problem, Hashing It Out !, Chaining the blocks !, Chain Effect - Illustrated, The Overview
Understanding Ethereum Blockchain
Ethereum and Bitcoin, Formation of Ethereum: The Journey, Philosophy of Ethereum, Ethereum World Computer,Ethereum Virtual Machine (EVM), Ethereum World State, Accounts, Block, Gas & Ether, Ethereum Transaction, Account Balance Model, Ethereum Transaction Life Cycle
Understanding Decentralized Application
Introduction, What is Decentralized Application (DApp), DApp Architecture, Web2 VS Web3
Smart Contract: Solidity Language
What is Smart Contract, Introduction to Solidity Programming Language, Development Phases of Smart Contract, First Solidity Program, Structure of a contract, Smart Contract Deployment, Smart Contract Max Size, Who can Access a Contract
Solidity Advanced Concepts
Inheritance, Function Overload, Function Override, Abstract Contract, Constructor, Interface, Library, Receive and Fallback Functions, Events, Error Handling, delete & Self Destruct,Solidity Best Practises
Interacting with Ethereum Network
Ethereum Clients, Ethereum Node Simulation. Ethereum Network Settings, Installing Go-Ethereum Client, Running an Ethereum Node, Dev Node, Introduction to MetaMask, Setting up MetaMask, Test Ether & Faucet, Geth and MetaMask, Remix IDE and MetaMask,Ganache and Remix, Ganache and MetaMask
What is Web3Js, Playing with Web3Js,Nodejs development environment, Writing Smart Contract, Code for the front end, Run an ethereum node, Compile and deploy the contract, Coding the back end.Introduction to Truffle, Working with Truffle, Integrating Truffle to Dapp
Advanced DApp Development
Introduction to Infura, Setting up Infura project, Configuring truffle, Creating transaction signing script, Changing the web3 configuration, Updating the contract call,Steps & Architecture, User Interface Design, Compile and Deploy Smart Contract using Remix IDE, Client-side code for communicating with MetaMask, Run the application.What is IPFS, NodeJs and IPFS
Token an introduction, Fungible v/s Non-fungible Tokens, Usage, Work & Security tokens, Tokens In Ethereum.Introduction to ERCs, ERC 20, ERC20 Contract, ERC721, ERC721 Contract
Ethereum Network Advanced Concepts
Managing Ethereum Node: JavaScript Console, Import and Export a Blockchain, Go Ethereum APIs (JSON-RPC), A Change of Consensus - PoA, Setting Up Multi Node Network
Introduction, Why Unit Testing is Important, Writing Tests in JavaScript
Introduction, Current State of Ethereum, Ethereum: Scalability Trilemma Features - Ethereum 2.0, Casper. Ethereum 2.0 : Phases Introduction, Beacon Chain, Shard Chain, Execution Ethereum 2.0: Staking, Penalties
₹ 6000 * (Candidates from India)
USD 120 * (Candidates outside India)
*Applicable Taxes extra
Virtual Classroom Program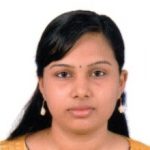 Roshni K T
The Certified Ethereum Developer Program offered by Kerala Blockchain Academy was a great learning experience for me. The trainers and staffs at KBA do a great job by helping us whenever needed. I recommend KBA to all Blockchain aspirants.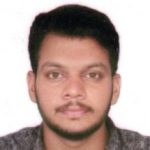 Amal Ihsan
The CED Program offered by KBA is very useful, live classes are more effective, staffs and supporting staffs are very friendly. Clear and concise presentation and the course materials and presentations provided are very interactive and up-to-date.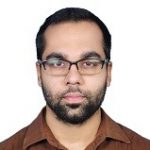 Shinoy V K
To be hones, I am not very good at giving reviews. But from my bottom of heart, the course and the contents given by KBA are really really good. This course has really been a door to a new world into the bleeding edge blockchain technology. And the interest and curiosity about the whole blockchain world has got even more and better. I am really glad that i have been a student of KBA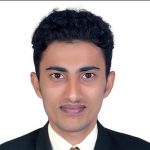 Justin J Daniel
This course content and experience with KBA was exceptionally good.