Certified Ethereum Developer
Register your interest for Certified Ethereum Developer below

Training and certification program on Ethereum platform
Course Materials
External Reading Links and Demo Videos
Exercises, Tasks and Quizzes
Discussion Board Access
Blockchain-Enabled Digital Course Certificate
Access to Sample Ethereum Projects
The course is designed to provide candidates with a deep understanding of decentralized application (DApp) development on the Ethereum blockchain. The course helps in mastering Ethereum DApp development that lets individuals become primed in developing smart contracts and decentralized applications on the Ethereum blockchain. The program tours across the building blocks of developing applications on Ethereum blockchain by briefing concepts like DApps & Smart Contracts, Solidity Smart Contract Language, Ethereum networks, different standards, frameworks, and many more.
The Certified Ethereum Developer program is open for anyone who anticipates a deeper understanding of decentralized application development on the Ethereum blockchain. The syllabus befits individuals who are already familiar with the concepts of blockchain technology and has intermediate programming knowledge of HTML and Javascript and frameworks like Express, React. The course is open for all aspiring blockchain enthusiasts who would like to validate their knowledge with the industry-leading blockchain and Ethereum trends.
Understand the basics of Ethereum and smart contracts.

Learn Smart Contract Development using Solidity Language.

Understand the development of Decentralized Applications (DApps).

Learning the practical concepts of transactions over a blockchain network.

Understand the working of Ethereum Node.

Understand the working of Ethereum Mainnet & Test Networks

Smart Contract Testing and Deployment to Ethereum Test Networks.

Learning about various tools and technologies such as Hardhat, Truffle, Ganache, Remix IDE, IPFS, Infura, etc.

DURATION, MODE OF DELIVERY
The Certified Ethereum Developer program consists of 60 hours of instructor-led training and 8 weeks of project development with instructor support. The course runs in instructor-led physical and instructor-led online models.
Venue for Offline Training :
Kerala Blockchain Academy, IIITMK Building, Technopark Phase 1, Kazhakootam, Trivandrum, Kerala.
Certification is based on Continuous Evaluation through Online Quizzes and Final Project.
| | | |
| --- | --- | --- |
| Full Government Scholarship through ABCD | | |
| Through ABCD (without scholarship) | | |
| Open Candidates (from India) | | |
| Open Candidates (from India) | | |
* Applicable taxes extra.

1. Please note that the course fee for instructor-led physical sessions will be different. The registered candidates will be notified of the course fee when a new batch is announced.

2. Please note that for the ABCD Scholarship candidates, the course fee is applicable only for the first developer program they pursue. The course fee for the offline program and second developer program will be different.
Course Materials
Content Access (Duration of the course)
Video Contents
Online Assessments
Blockchain-enabled Digital Certificate
Fully Instructor-led Interactive Sessions
Project Development Mentor Support
Live Interaction with Instructors
Day
Session Topic
Theory / Hands-on

Day 1

Course Overview + Understanding Ethereum Blockchain
Theory
Decentralized Applications & Smart Contracts
Hands-on

Day 2

Solidity Programming Language Part 1
Theory + Hands-on
Setting up the Development Environment
Hands-on

Day 3

Solidity Programming Language Part 2
Hands-on
Ethereum Network: Clients & Simulations
Hands-on

Day 4

Decentralized Application Development Part 1
Hands-on
Solidity Programming Language Part 3
Hands-on

Day 5

Web3 Behind the scenes and Hardhat
Hands-on
Decentralized Application Development Part 2
Hands-on

Day 6

Decentralized Application Development Part 3
Hands-on
Tokens in Ethereum Part 1
Theory + Hands-on

Day 7

Tokens in Ethereum Part 2
Hands-on
Web3 & Solidity Events
Hands-on

Day 8

Testing & Debugging
Hands-on
Solidity Best Practices
Hands-on

Day 9

Advanced Topics in DApp Development (Oracle & L2)
Theory + Walkthrough
Ethereum Private Network
Hands-on

Day 10

Course Summary & Project Guidelines
Theory
Q&A Session
Q&A
 
PROJECT SUBMISSION
 
If you have any queries regarding Certified Ethereum Developer, please send us an e-mail to kba.admin@iiitmk.ac.in / elearning.kba@iiitmk.ac.in
Trusted by Thousand of Students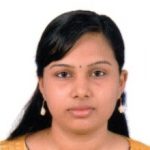 The Certified Ethereum Developer Program offered by Kerala Blockchain Academy was a great learning experience for me. The trainers and staffs at KBA do a great job by helping us whenever needed. I recommend KBA to all Blockchain aspirants.

"To be frank, I was little sceptical when I came down but at the of this certification program, I can proudly say that I have gained deeper knowledge in Blockchain. The trainers where really great and approachable and spent good enough time with me to help me learn the know-how of Blockchain. I would thank KBA and all the staffs who helped me achieve my goal."
Senior Tech Risk Manager, Standard Chartered GBS

"Certified Blockchain Associate Program of Kerala Blockchain Academy is upto the mark for current scenario and got a very good training in Blockchain and related technologies. Got excellent hands on developing Decentralized applications. Recommends to all who wish to have a strong foundation in Blockchain."
Saintgits College of Engineering

"Traveled all the way from Punjab because this is the only academy I found where there are classroom courses for Blockchain. It has been a very good experience and I have learned a lot here. The faculties have been very helpful and supportive. I will obviously come back KBA for pursuing advanced developer courses in Blockchain."