Blockchain Developer Program (Ethereum)
Kerala Blockchain Academy offers advanced training and certification on Ethereum Blockchain. The online-instructor led blockchain course includes technical and non-technical learning of blockchain theories to smart as industry-demanding Ethereum developer. The two-tier program will feature blockchain fundamentals, methods, and best practices with well-balanced theory and practicals to master Ethereum Blockchain. The in-depth blockchain training and certification program focuses on transforming individuals into pro dApp developers.
Blended learning mode with instructor-led training sessions supported by KBA learning materials, quizzes, exercises and hands-on sessions delivered through the KBA e-learning platform.
The learner is expected to have beginner level programming knowledge. There are no other prerequisites as KBA will teach the foundational skills required for completing the programme.
A minimum batch size of 25 students and a maximum of 35 is expected.
The evaluation of this programme will be through continuous evaluation mode. This includes online quizzes and assignments/projects. The trainers will evaluate the progress of the learners and suggest appropriate actions as required. Candidates fulfilling necessary conditions; which include submission of quizzes, assignments/projects only shall be considered for the certification process.
On completion, a verifiable certificate will be awarded by KBA in blockchain to all those who would secure a minimum of 70% of marks for the programme.
The cost per candidate for the training program will be Rs. 8000 (excluding the applicable taxes) and it needs to be paid at the time of enrolment as a single payment for the batch by the institution.
If you have any queries regarding Blockchain Developer Program (Ethereum), please send us an e-mail to kba.admin@iiitmk.ac.in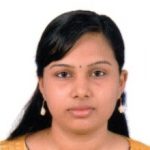 Roshni K T
The Certified Ethereum Developer Program offered by Kerala Blockchain Academy was a great learning experience for me. The trainers and staffs at KBA do a great job by helping us whenever needed. I recommend KBA to all Blockchain aspirants.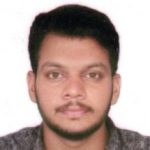 Amal Ihsan
The CED Program offered by KBA is very useful, live classes are more effective, staffs and supporting staffs are very friendly. Clear and concise presentation and the course materials and presentations provided are very interactive and up-to-date.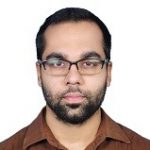 Shinoy V K
To be honest, I am not very good at giving reviews. But from my bottom of heart, the course and the contents given by KBA are really really good. This course has really been a door to a new world into the bleeding edge blockchain technology. And the interest and curiosity about the whole blockchain world has got even more and better. I am really glad that i have been a student of KBA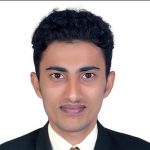 Justin J Daniel
This course content and experience with KBA was exceptionally good.